Hi there!  Today I'm getting my nails ready for the Super Bowl with some Seattle Seahawks nails!
I decided to watermarble since I've finally kinda-sorta figured it out!
Here's what I used: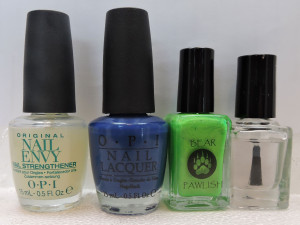 From left to right: OPI Nail Envy, OPI Keeping Suzi at Bay, Bear Pawlish Wicked, and Seche.
I started off with two coats of Wicked: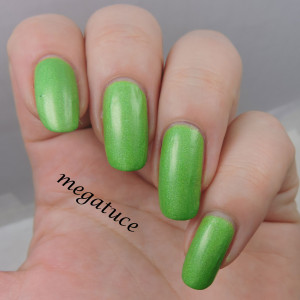 These aren't top coated.  The formula isn't as great as on some of her other polishes, but the color payoff is pretty huge.
Once these were dry, I used the Nail Envy and Keeping Suzi at Bay to do a blue/clear watermarble and dipped all of my fingers.  I topped them off with Seche and voila!
I'm really pleased with how these turned out.  They are so fun and perfect for the game!
Thanks for stopping by!