Tonight, I bring you nails designed and executed by Mr. Megatuce.  Despite having a massive number of plates, I did not have a troll, which was his first choice.  No gnomes or leprechauns.  So he settled for unicorns and mermaids.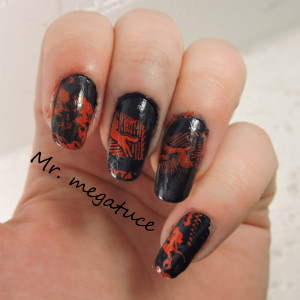 They didn't turn out too bad, did they??  This was his first time painting and stamping!  Here's some of the highlights: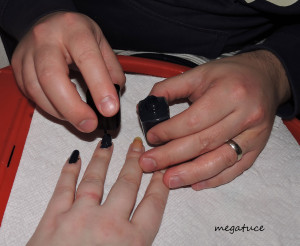 Laying down a coat of Cult Cosmetics Yuna.  So far so good…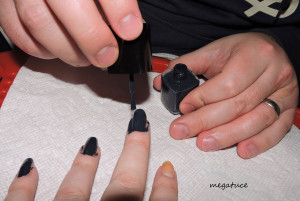 This is where I mentioned clean-up brushes.  All caution went out the window!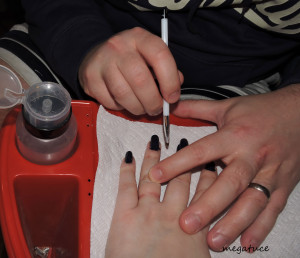 But he did clean them up quite nicely.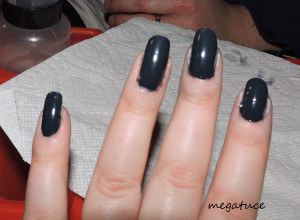 I'm kind of surprised, honestly.  He painted my toes once when I was pregnant, but nothing like this.  I wonder if he secretly practices…?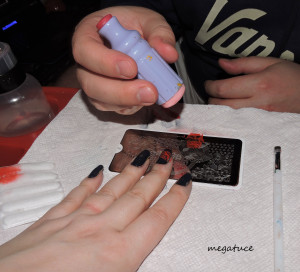 He got the hang of stamping  pretty quickly.  Again…a surprise to me!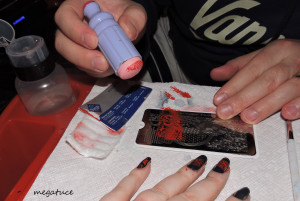 He even cleaned-up after stamping.  Color me impressed!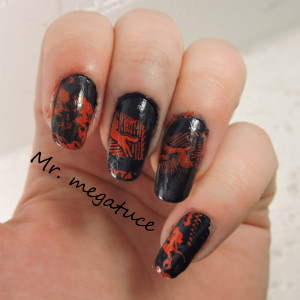 Overall, I call it a success!
Have you ever let a non-polisher at your nails?  How'd they turn out??
Thanks for stopping by!  Happy New Year!!