Hello and welcome back!  This mani is pretty ironic, because when it rains, it pours.  As in, when I do one mediocre mani, I do many.  Oh well!
This is actually a reboot of a mani I did a few months back.  I wasn't happy with how it came out, and wanted to try again.  It turned out slightly better than the first time, but I'm still not thrilled.  This may be one I redo several times until I am happy with it.
Anywho, here's what I used:

From left to right: HKGirl, Essie Grow Stronger, China Glaze quick dry, KBShimmer How You Dune?, Butter London Royal Navy, CiCi & Sisi 02, Messy Mansion marshmallow stamper, Zoya Sunshine, Zoya Liberty Zoya Vega, and Zoya Nyx.
I started with a coat of Essie Grow Stronger, then one coat of KBShimmer How You Dune?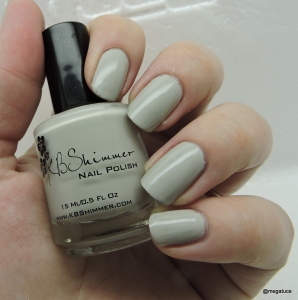 This is one coat, topped with China Glaze quick dry.
For the stamps, I used Butter London Royal Navy.  I stamps pretty well, not that you can tell from my cruddy job here: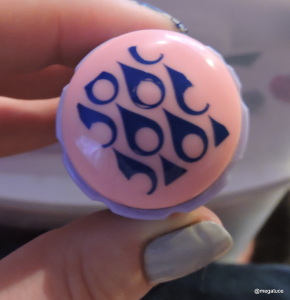 But, you get the (cruddy) picture.  Once I had the image picked up and dried, I filled in the circles with the pixie dusts I had picked out.  To do that, I used a dotting tool to gently add the polishes.
For shiggles, here's my tin foil mess: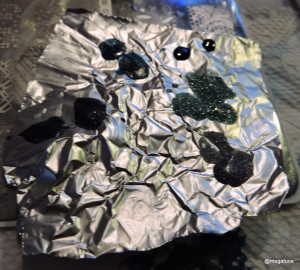 And the filled stamp: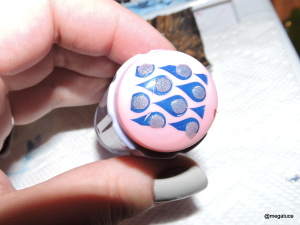 Once that dried, I put a coat of China Glaze quick dry on the nail I wanted to apply the stamp to.  I let it dry slightly, then gently applied the stamp.
In this mani, I used a different Pixie Dust for each finger.  I was going for a gradient look.  It turned out okay.  Sort of.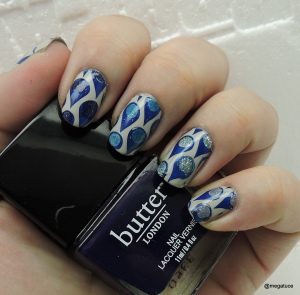 At least they are sparkly raindrops.
Thank you for stopping by!